API-5L X65 PSL-2 3LPE Coated Pipe ERW 4 Inch SCH 30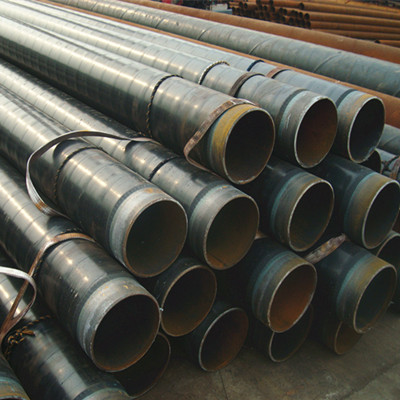 Short Description
Model No.: DB-Coated Pipe-1178 Hits: 6
China API 5L X65 PSL 2 Pipe Manufacturer Offers API-5L PSL-2 X65 3LPE Coated Pipe, ERW Line Pipe in API-5L X65 PSL2 with 3LPE Coating, 4 Inch, SCH 30.
Request a quote
Share
Key Specifications / Features
Type: 3LPE Coated Pipe.
Material Grade: API-5L PSL-2 X65.
Size: 4 Inch, SCH 30.
Manufacture Method: ERW/HFW.
Surface Treatment: Anti-Corrosion.
Application: For Water, Oil and Gas.
Packing: In Bundles or as Your Requirements.
Payment Terms: TT/LC, West Union, Paypal and O/A.
Delivery Time: 7-25 Days after Receiving the Deposit.
Products Related to API-5L X65 PSL-2 3LPE Coated Pipe ERW 4 Inch SCH 30